Sound & Audio
Im Bereich Sound & Audio sind wir insbesondere spezialisiert auf die Entwicklung von virtuellen Instrumenten auf Basis der Native Instruments Kontakt-Engine. Von der Planung über das Recording bis hin zur Programmierung und dem UI-Design – wir haben langjährige Erfahrung mit allen Schritten, die zur Umsetzung eines virtuellen Instrumentes notwendig sind.
Gerne übernehmen wir auch die Nachbearbeitung Ihres Audio Materials: Egal ob Post Production, Restauration oder Mastering. Setzen Sie sich einfach mit uns in Verbindung. Gerne machen wir Ihnen ein maßgeschneidertes und unverbindliches Angebot.
Virtuelle Instrumente
Ein virtuelles Instrument, auch Software‐Instrument genannt, ist dabei eine Software-Anwendung, mit deren Hilfe auf dem Computer- z.B. über ein MIDI-Keyboard – Sounds erzeugt oder abgespielt werden können.
Man unterscheidet dabei zwei Arten von virtuellen Instrumenten: Die einen generieren wie ein Synthesizer selbst Sounds, indem sie verschiedene Wellenformen erzeugen und modulieren, die anderen basieren auf Samples, d. h. sie spielen Töne ab, welche zuvor von Musikern gespielt, aufgenommen und als Sample‐Library zusammengestellt worden sind.
Leistungsspektrum
Ihr Partner für Sound & Audio
Planung und Enwicklung von Sampling Libraries
Programmierung von Audio Editing Tools
Native Instruments Kontakt-Spezialist
Kontakt Script-Programmierung
Audio Recording
Sound Design
Audio Post Production und Mastering
Unsere Preise und Auszeichnungen
Eine Auswahl an Preisen und Auszeichnungen, mit denen unsere virtuellen Instrumente ausgezeichnet wurden.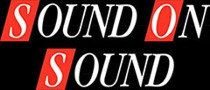 "You would have to try very hard in your average project studio to match the fidelity produced by Acou6tics… it's capable of some breathtaking results."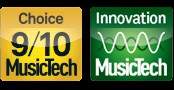 "9/10! A brilliant way to bring the sound of acoustic guitars to your tracks. Hugely tweakable, and sounds like the real thing."

"Acou6tics is the most realistic sampled acoustic guitar family I've heard to date…this is clearly a professional instrument."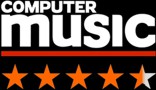 "9/10! As Electri6ity users would expect, the sound is pretty much flawless…a thing of beauty."

"9/10! A fantastic virtual electric guitar with eight superbly recorded instruments."

"A comprehensive and intelligent library that impressively meets all electric guitar needs."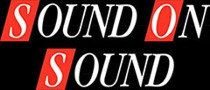 "Don't let Vir2's inexplicable '6' put you off: their new virtual guitar instrument is quite special…"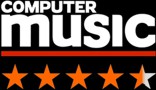 "…the most comprehensive virtual electric guitar package we've seen…"

"Electri6ity can create stunningly realistic guitar sounds and performances – anything from Eddie Van Halen to Elvis is possible!"

"9/10! A fantastic virtual electric guitar with eight superbly recorded instruments."
Unsere Referenzen
Hier finden Sie eine Auswahl unserer Sound & Audio-Projekte.